Game-changing support for great SaaS products
Elevate your customer experience with Coview's innovative support tools
Video sehen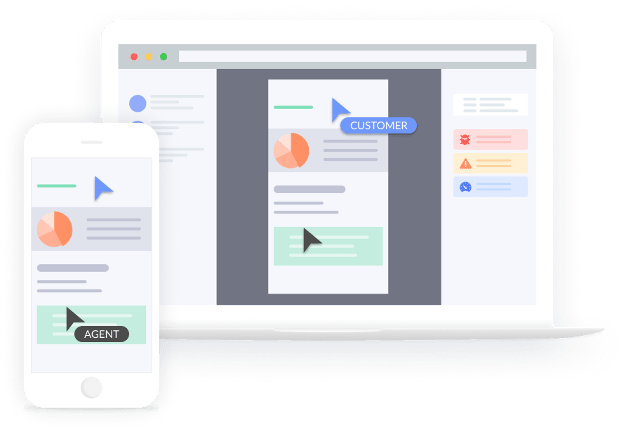 A picture is worth a thousand words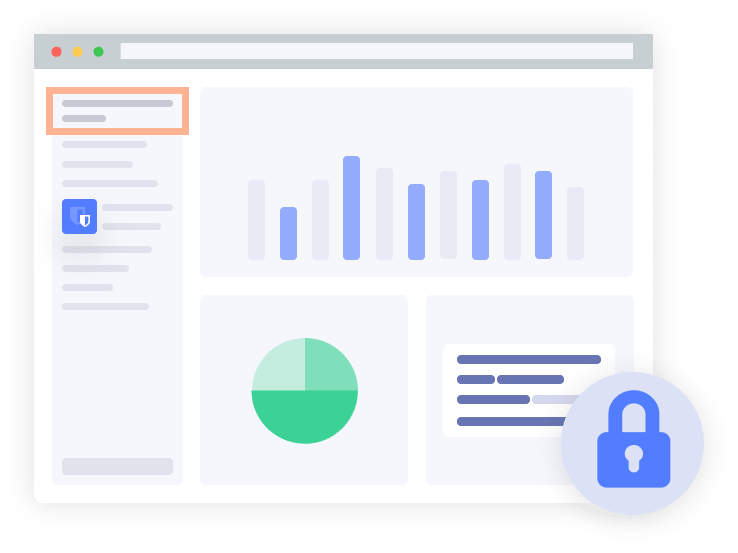 See what your customer sees with screenshots
Customers find it frustrating to explain their issues in words. With Coview they can show you - with just one click.
Easily take screenshots that capture their complete page
Highlight areas and add notes
Hide private content before sending
When a screenshot can't capture the full story, coview lets your customers record their screen
Let customers walk you through a whole sequence of events to show you where they get stuck.
No need to install any software or plugin - it just works
Works just as well on mobile
Screen recordings capture every interaction and transition
Demo your product to your customers on their own screen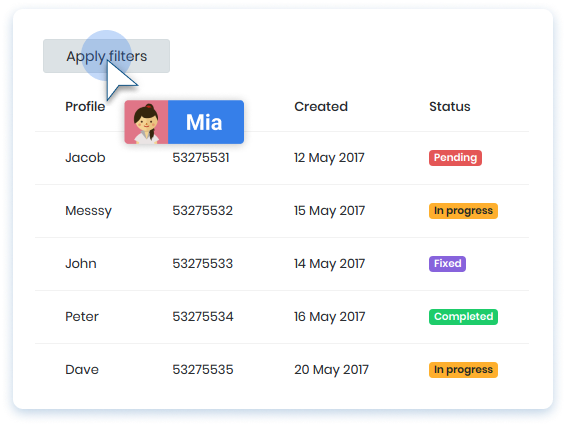 Browser screen sharing with just one click
Don't burden your customers with software installations or complex instructions. Just send a screen share request - they click accept and your support agent pops up on their screen.
Instant connection - no reloading, no installations, no fuss
No change in resolution and no popups
Minimal data transfer - so everything is instant and with no lag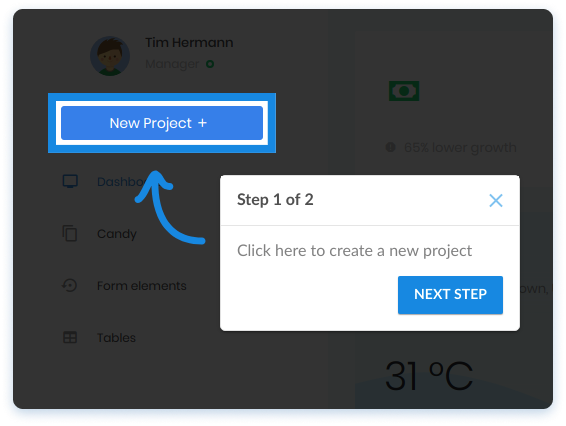 Communicate visually
Make onboarding a VIP experience. Your customer feels reassured and taken care of. They see your highlights and step by step instructions directly on their own screen.
Support staff can easily highlight and add written comments
On-page step by step instructions to guide your users
Save common highlights and instructions for use with other customers
Help your support team solve problems effortlessly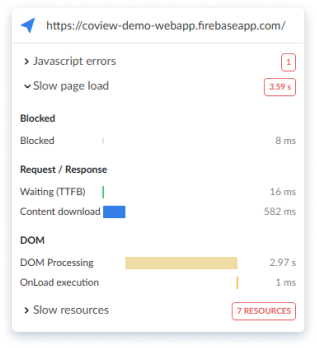 Automatic browser health checks
Coview automatically checks for any problem in your customer's browser - freeing up your support staff to give customers a great experience.
Browser compatibility check
Client cache check - making sure everything is up to date
Site loading performance check - including network, browser even server speeds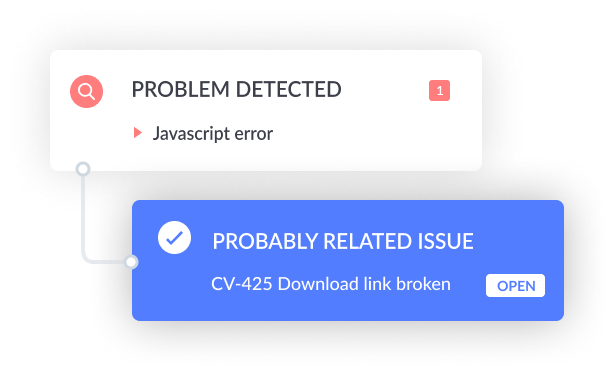 Connect screen captures with tickets
Coview seamlessly integrates with external ticket trackers and automatically flags up potentially related issues.
Create external tickets right from any customer screenshot or recorded session
Always get notified about related tickets within screen captures
Connect to Jira or Asana
Replay screen capture and understand the problem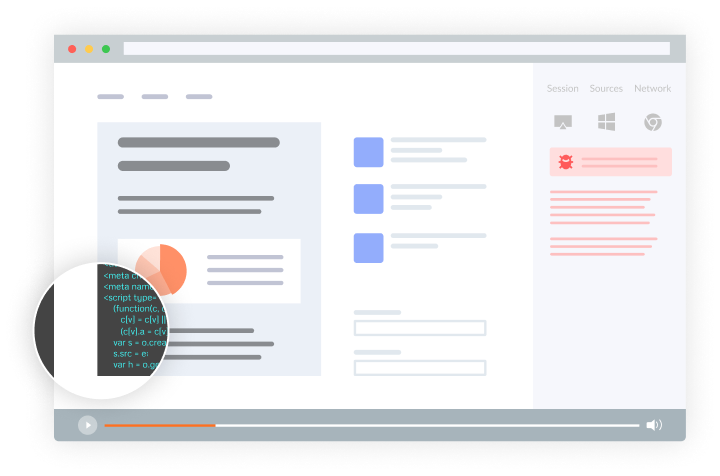 Revolutionising the way your team solves customer issues
Coview records the entire action at a code level - not just a flat video recording of the screen. Meaning you can pause and explore the page as it is in that moment - including being able to inspect code right in the recording
Resolve bugs without having to reproduce them
Pause and inspect your customer's page right in the recording
The source HTML and other codes remain unmodified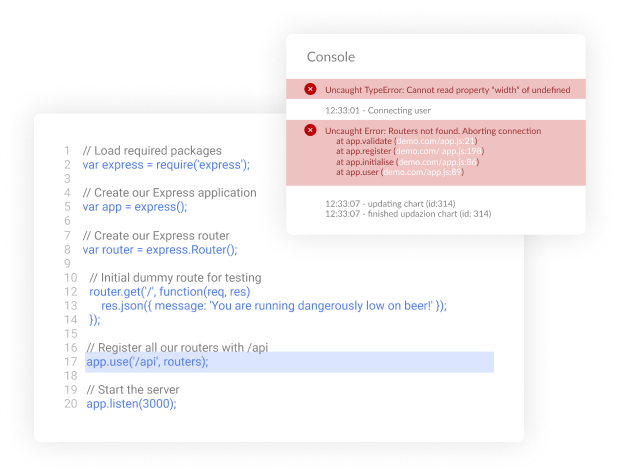 Easily track down and monitor errors
Errors captured in your customer's browser can immediately be inspected without having to find, then reproduce them.
Javascript errors are shown with their complete stack trace
Jump to any position and analyze the source code
Minified code in an easily readable format with syntax highlighting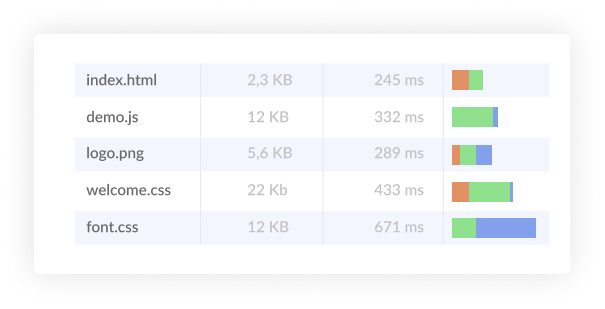 Get detailed performance reports
When customers complain about speed you can quickly see why - even from a screenshot. Speed issues are automatically traced right up to the individual server that is slowing things down.
View all network activity including detailed performance timing
See the time spent rendering the DOM
View all files loaded by the customer's browser
Support non-technical customers
It only takes one click to connect your customer to a support agent that can guide them right on their own screen.
Full compatibility
Coview works in all browsers - desktop and mobile, down to Internet Explorer 9. No matter what browser your customer uses, everything will run smoothly and with no lag.
GDPR compliance built-in
Customers can easily accept your privacy policies before sharing any data with your team.
Sensitive info masking
Customers can easily mask out any sensitive info before sending you their screen capture.
Handles iframes
Coview is built to handle all HTML elements, including iframes.
No more pixelated screen sharing
Coview helps you present your web app at the highest possible resolution. Your customer sees the exact same resolution as on your screen.
Integrates into your existing workflow
Coview integrates with Intercom and Jira, meaning no major changes to your ticketing workflow. Accounts are easily connected via a link.
No reloads
Once the connection is established, the site doesn't need to reload. Coview provides your customers with a seamless experience.