HELPING CUSTOMERS CAN'T GET ANY EASIER
coview gives your team the power to understand any of your customers concerns
No need to guess anymore
Simply see what your users see and interact with them on their page.
See what they experience
Request screenshots or screencasts to quickly understand what your users are having trouble with. With coview they don't need any plugin or external tool to record their page.
Point out solutions
Save time explaining things. Guide your user and highlight areas or send simple instructions right on their page. Save them as templates for other customers
Instant co-browse
Like screen sharing just that it's limited to the browser and requires no installation, redirect or page reload. Connect in real time with your customers browser and help them complete their task.
Get help with technical stuff
Techbot knows when things went wrong
Every time your users share their screen, our techbot will analyze the entire browser session for unusual occurrences like an outdated client cache, slow server requests, page performance and more.
Smart issue management
Get all the insights when errors occur. Known issues will show up with their related tickets.
Feels like watching a video
Let your team replay entire sessions as perfect HTML copies
Everything included
View screenshots or replay entire sessions. See every user interaction and page transition.
Debug it
We didn't change the source HTML or any other code. So feel free to inspect any page or video with your native developer tools.
Sources and network
View all browser information and source files. Find out which request slowed down your page.
JS Console
Keep track of errors and logs as they happen. View and analyze the formatted JS code from the stack trace.
Only operating when needed
Using coview won't slow down your page or track your customers. Techbot will only scan, analyze and reveal more of his super skills during a support case.
Integrates with your other tools
Export sessions to your issue tracker and connect coview to your helpdesk

Intercom

Slack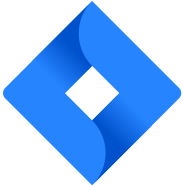 Jira

gitlab

github

asana
Looking for teams to join our beta
Apply now and benefit from the free use of the tool for one year and a permanent discount.