Security And Data Protection
Keeping sensitive data safe is a top priority for Coview. We acknowledge our responsibility and work hard to shield you and your customers from the latest threats.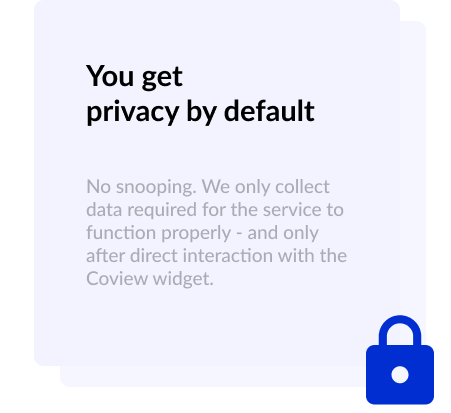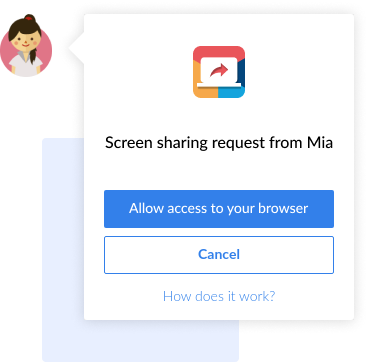 Highly restricted access
Your website visitors always have to approve incoming co-browsing requests. The session is strictly limited to the current page and domain.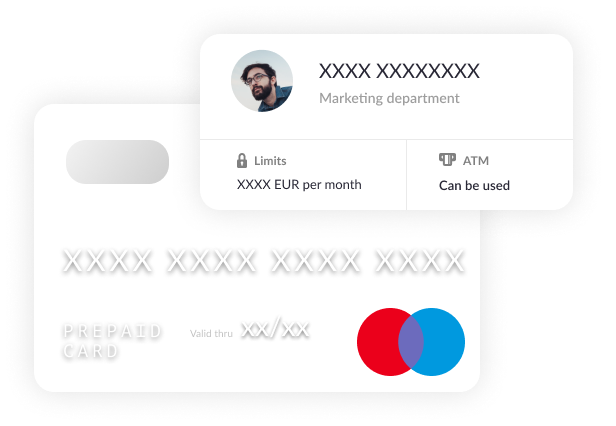 Protecting personal data
You, as well as your customers, can mark any text content that should not be sent to our servers. Passwords are never transmitted.

All data is encrypted and is sent over a secure connection.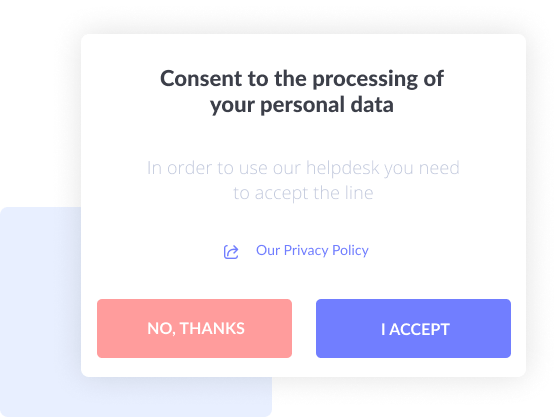 We are not a spying tool
Coview takes privacy concerns seriously. We only gather a limited amount of information required for the service to function properly and never engage in shady tracking practices.

You can always configure the widget to explicitly ask for a permission to process personal data.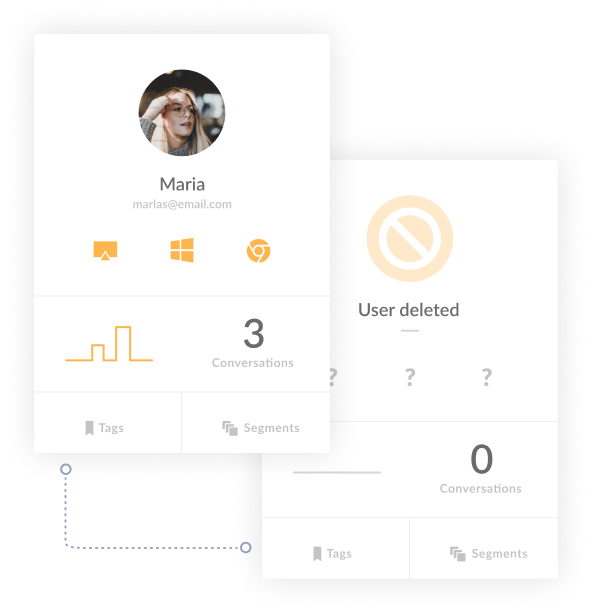 You are in full control of your data
We have no claim over your data - it belongs to you. You can export, change or completely delete records from our servers at any time.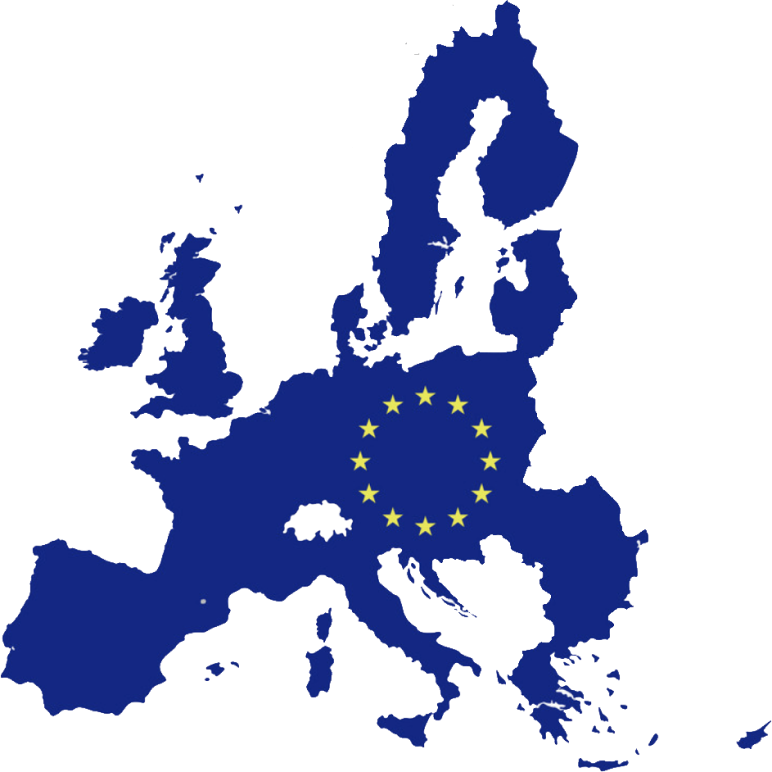 Extended data protection
Coview is crafted in Germany and adheres to stringent local laws. We are fully compliant with European GDPR policy, and you can directly benefit from this fact without any changes required on your end.

For an additional layer of protection, you can sign a companion data processing agreement with us, as well as request a copy of an internal policy describing technical and organizational measures we put in place to safeguard your data.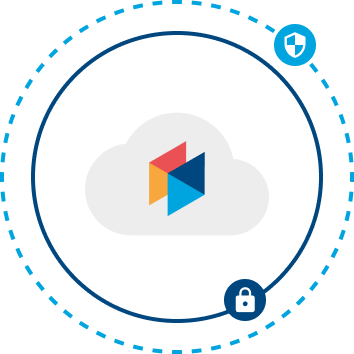 State-of-the-art infrastructure
We run the service on ISO 27001 certified servers in Europe. Our chosen data center is located in Frankfurt a.M., Germany, and has multi-layered protection on both physical and digital levels.
That was just the tip of it. Learn about all measures we are taking to secure the application and keep your data safe.
Learn more