Problem notification
Help your support team solve problems effortlessly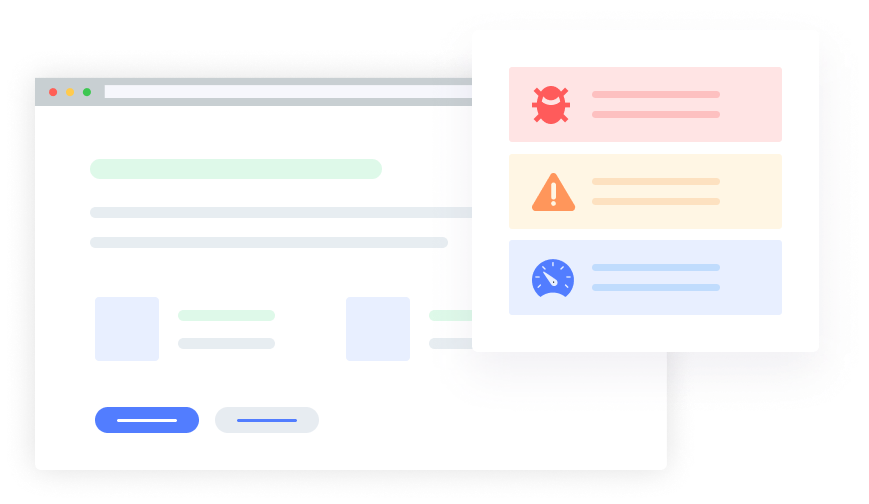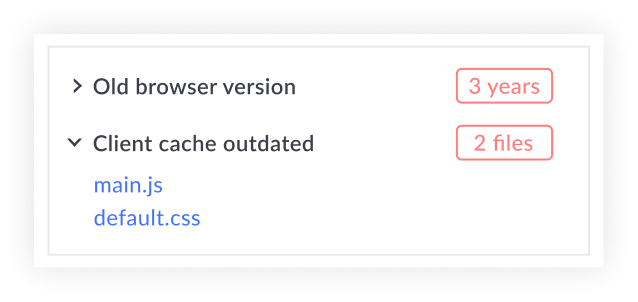 Full browser check
Before you start wondering what may have caused a problem, Coview already checked your customer's browser.

Immediately see if a browser is outdated or not supported by your website. Get notified when any resource from the browser client cache is not up-to-date.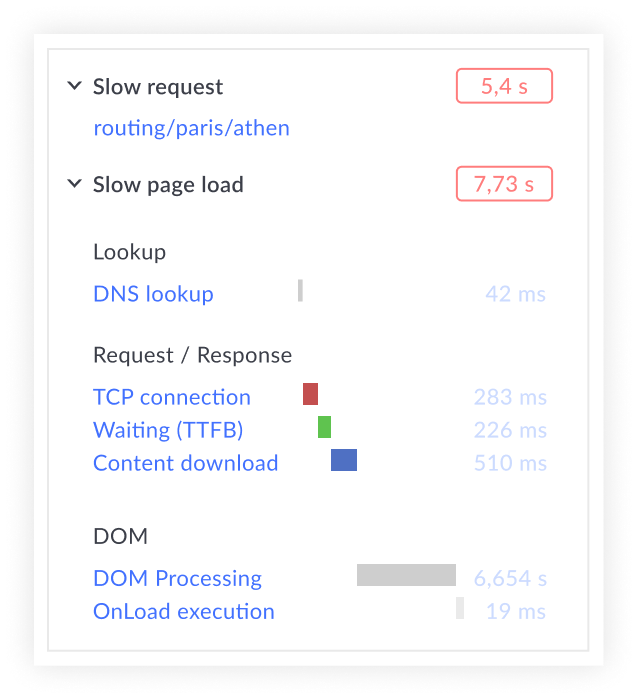 Know why things are slow
Do your customers sometimes complain about your site performance? Now you can tell them exactly what the problem is.

Get detailed notifications whenever anything gets notably slow within the customer's browser, network or during a server call.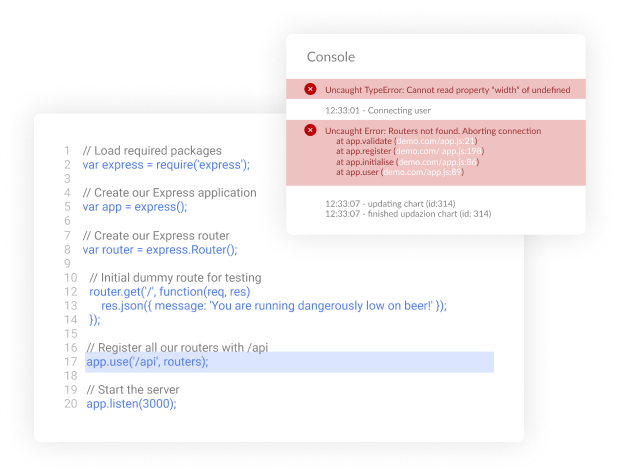 Detailed stack trace for every error that occured
See javascript errors with their complete stack trace. Jump into any step and analyze the source code.

Minified code is displayed in readable format with syntax highlighting.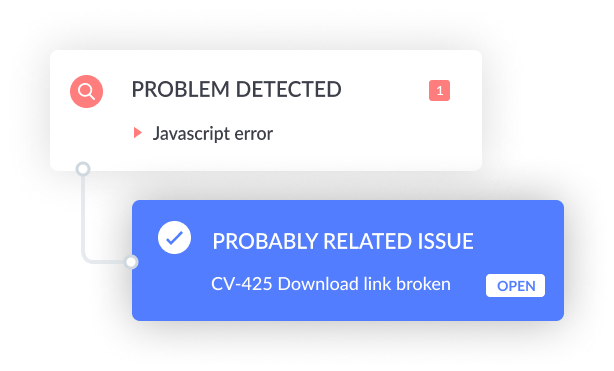 See tickets related to the same error
If a bug has been reported in your external issue tracker (Jira, Asana, etc.), anytime the same error happens again it is automatically mapped.

Understand a problem right away by seeing the related ticket. Follow the external link for further information.